It may still be winter but there's no better time to start planning your garden! Before you start selecting plants it's important to know your zone and the amount of sun/shade each garden gets throughout the day. The majority of the
plants I buy are perennials because I love the fact that I don't have to replant them year-after-year, and it's so exciting to see them sprout up in the spring! Annuals that re-seed themselves are great too, but if you're not careful they can take over. If there is one thing annuals are good for it's lots of blooms and COLOR!
Impatiens are great because they have lots of blooms, they come in many colors and they continue to bloom all. summer. long! They also can grow in shady areas and don't need to be deadheaded! Gotta love that!
They're also wonderful to enjoy indoors in one of your favorite little vases...
A garden can really add life, color and quaintness to any home...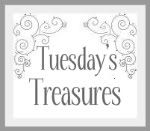 XO,